Mot-clé - crayon à papier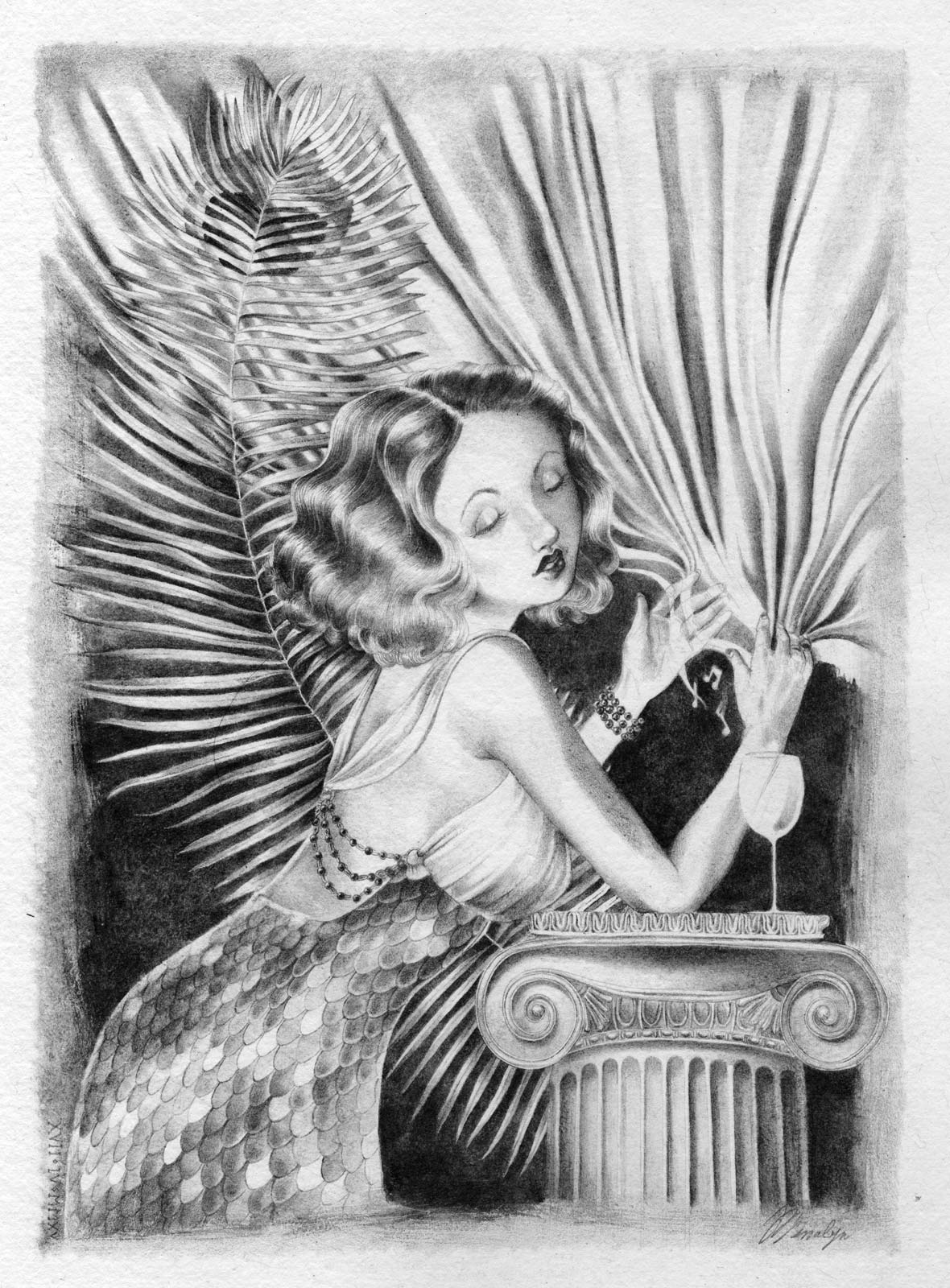 Le temps pluvieux ne m'aura pas permis de photographier cette illustration avant mon départ en Grèce, donc je ferais un edit et son post tumblr à mon retour, je suppose (edit : c'est bon !). J'aimais cette expression et j'avais envie depuis quelques temps de l'illustrer littéralement. C'est désormais chose faite. Où l'on renoue avec la tradition antédiluvienne du crayon, entre autres. Rupture en revanche avec ma façon normale de dater et même de signer. Il fallait bien coller à l'idée de vieille photographie. J'en referais.
Rainy days lately didn't let me photograph this one properly before I fly to Greece so I'll edit this post when I'm back, and make the tumblr post then. I liked this expression as is and dreamed about turning it into a real illustration. Done at last. It's the return of the long-lost technique of ye olde penthileth, amongst other tools. I even drew differently the date and my signature for this photograph-alike piece. I'll make more like that.
Alors il faut bien briser la glace de la nouvelle année, je commence avec le croquis de ma dernière illust, voir post précédent ^^ : Un dessin tout nouveau au crayon, et en plus que du paysage, guénial : Il sera sûrement rescanné (enfin là c'est une photo) pour la prochaine mise à jour de mon site, qui devrait arriver bientôt : dimanche normalement je récupère enfin mon ordi... enfin putain, après un mois sur un ordi étranger. J'espère trouver le temps ça et là de continuer ce CG sur lequel